Rat Fink in a garbage Can Trophies I sculpted for A Ratfink.Org show in 2002. Painted by Moldy Marvin.
MAGAZINES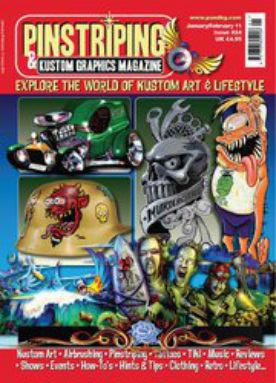 PINSTRIPING AND KUSTOM GRAPHICS MAGAZINE NUMBER 24. Some of my art on the cover and a three page spread inside.
---
CUSTOMIZED MAGAZINE FROM GERMANY. ONE OF MY SCULPTURES ON THE COVER AND A THREE PAGE FEATURE INSIDE.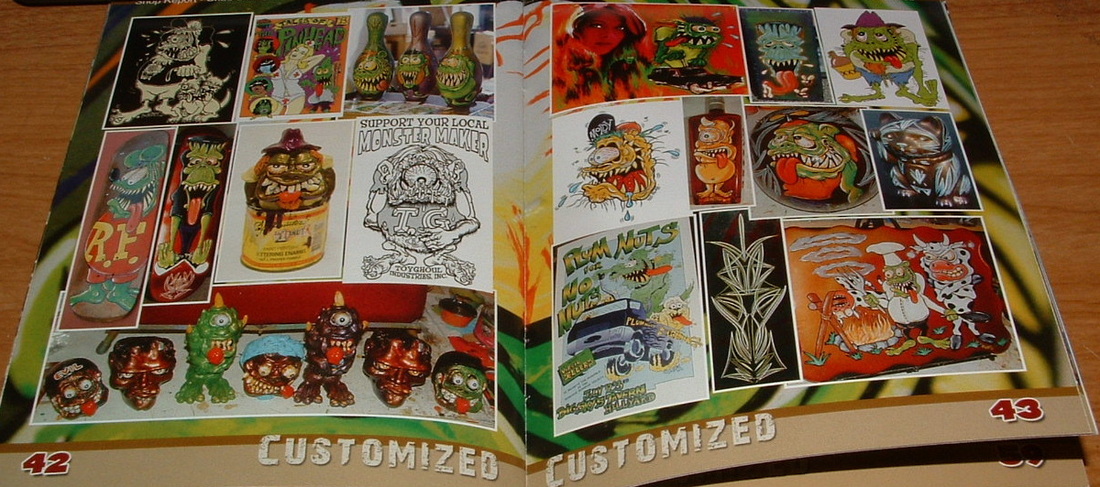 ASPHALT FIENDS COLORING BOOKS. I HAVE ONE PAGE FEATURED IN EACH ISSUE. ALL PROCEEDS GO TO HELPING HANNA'S HEART. IT'S A GREAT CAUSE. GO BUY A COLORING BOOK AND HELP HANNA! WWW.HELPINGHANNASHEART.ORG